This launderette is a launderette like no other. Chandeliers on the ceilings and gold wallpaper on the walls, statues of the Virgin Mary inviting you to pray, cappuccino, cake and newspaper, plus help with washing problems, a sympathetic ear for worries and a famous actor who owns the shop.
Berlin is unique. Where else can you go to do your laundry and parade with a famous actor at the same time? Welcome to the launderette "Freddy Leck", Gotzkowskystraße 11, five minutes' walk from the Charlottenbogen. Outside, the hectic big city life flows by. Inside, classical music sounds. The smell of washing powder. The floor vibrates as the busy Miele machines switch to spin cycle, first gently and then ever faster.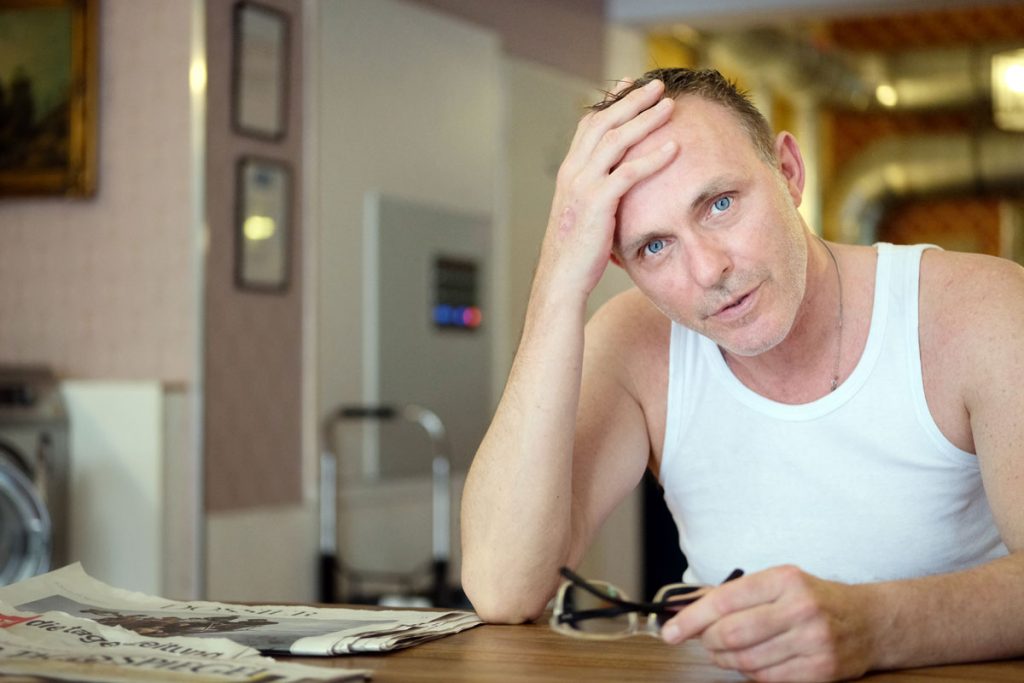 At the dark wooden table, right next to the silver candlestick, sits a slim man. Short hair, big glasses, white muscle shirt. It is Dirk Martens, 55 years old, first profession actor, second profession laundromat operator. "Hello, good afternoon, how are you", he greets every person who comes in. He knows some of them by name, others address him in English and many people don't even know that Freddy's name is not Freddy, but Dirk Martens and he is an actor.
"This laundromat grounds me," Dirk Martens now says. As an actor you live in a bubble, he explains. You are courted, everyone is super friendly, he is picked up from the station by car, on the set everyone pays attention to his state of mind, you can get the wrong idea of your own importance. But here in the laundromat, real life takes place, sometimes nice and enjoyable, sometimes hard and sobering. And the way he says it, you realise that one thing is impossible without the other.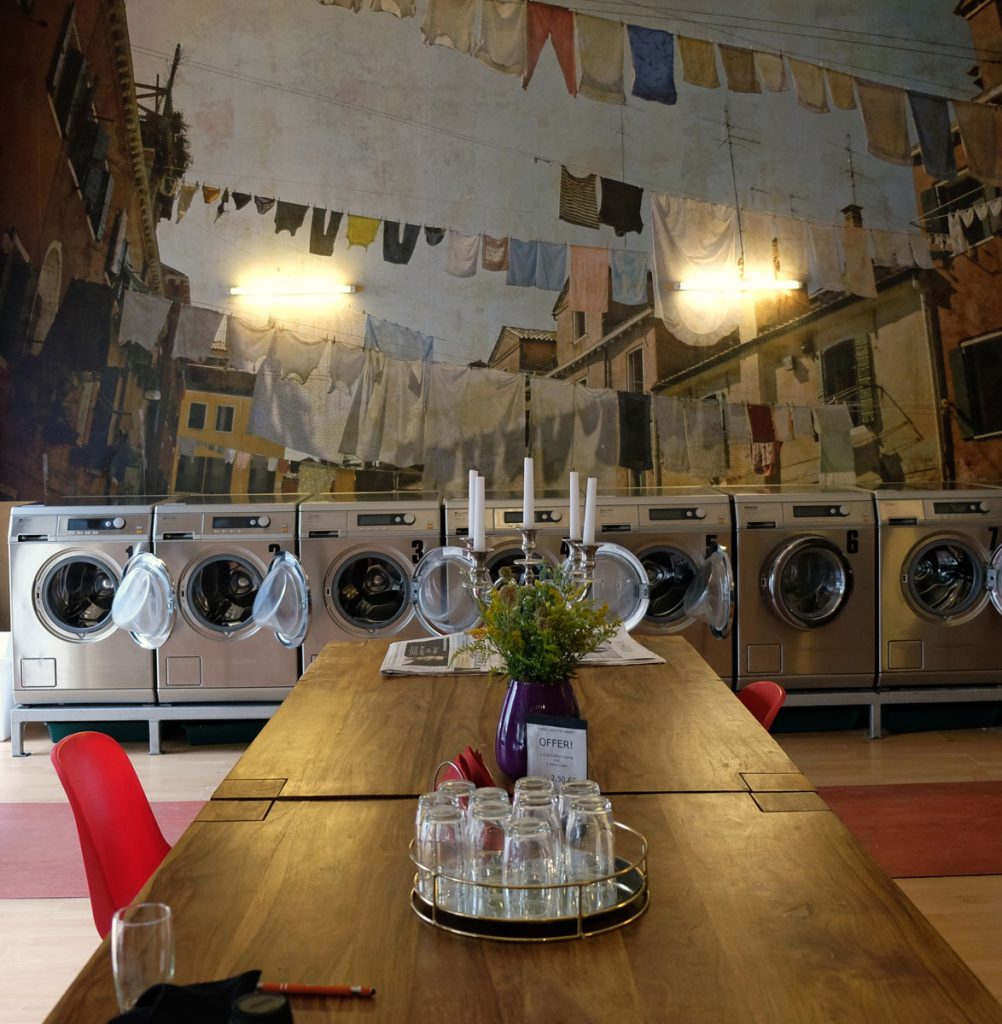 One might now suspect that an actor running a laundromat might not be quite so popular and would prefer to play it safe. With Dirk Martens this assumption is wrong. He just came back from shooting two series, one from ARD, the other from ZDF. "I have a lot to do," he says. "But when I'm not shooting, I'm here in my laundrette. I live in the back of the building, so I just get up and come over and look for rights.
31 machines, 17 dryers, a coffee machine, three newspapers, a cuckoo clock, a large and a small Madonna statue and six employees who take care of the daily business. After all, it has to work when Dirk is in Munich or Cologne for shooting days. The technical, the commercial, everything about laundry and washing, about stains and dirt, about carpet and mattress cleaning, Dirk Martens quickly got the hang of it all. But after all these years, what is always challenging, indeed the hardest thing of all for him is: "Being a boss. The roster alone, fair for everyone, taking all wishes and appointments into account, that's hell. Then there's the human factor, everyone is unique, has their own strengths and weaknesses, wants to be seen: "I have to take all that into account, I have to consider it when dealing with employees.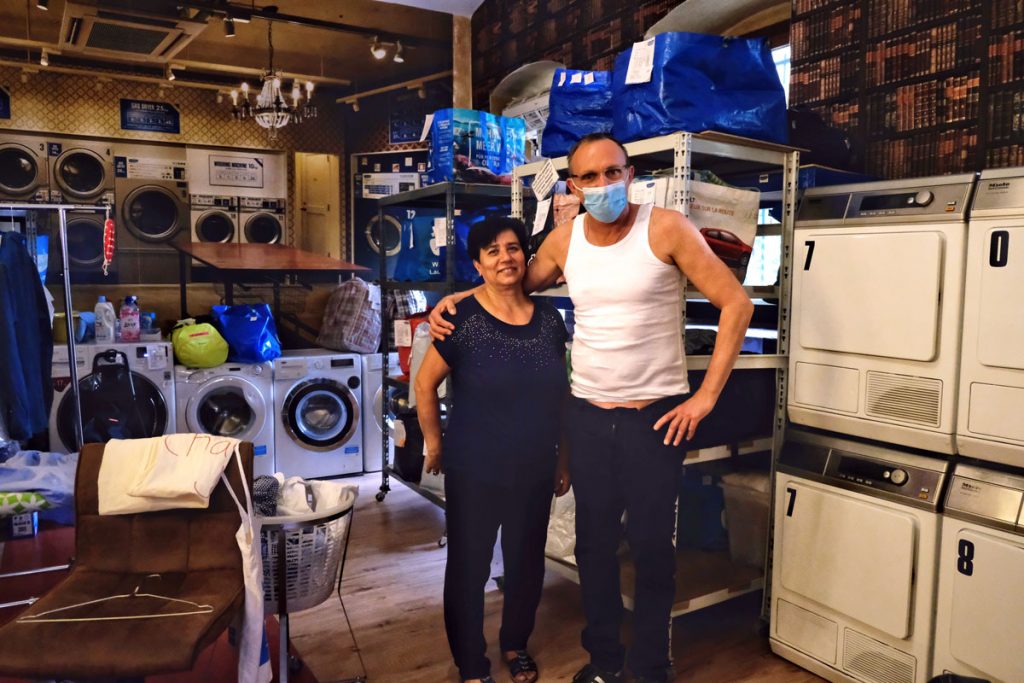 And the customers? Many tourists who spend longer holidays in Berlin and wash and dry their own laundry here. Then there are people from the surrounding area who do not have a washing machine. Others, on the other hand, deliberately allow themselves to simply hand in their laundry and get it back ready for use. "A mother was just here, I've known her for a long time. She has three children. Not having to wash herself is the luxury she allows herself. She sits here with a cup of coffee, reads the newspaper and lets the sun shine in her face. That's her time for herself," says Martens. The mix is really colourful: professors, managers, politicians, in other words, all those who don't have time, then students sitting here at their laptops.
He has been here with his salon for 13 years. It all started with his partner at that time. He wanted to open his own business. Dirk Martens was so much in love that he would have opened up anything for him, even an internet café. Well, it became a launderette. The relationship no longer exists, the laundrette has remained. Dirk Martens smiles as he tells this story, memories come back to him.
13 years is a long time. He has seen women who first came alone, then with a man for many years and then suddenly alone again. He has seen children grow up. How a man is fit and healthy, then gets cancer, then chemo, who gets worse and worse until one day the cancer is defeated and the colour returns to his face. Or the old ladies who like to come and flirt with him in the morning. "That is pure life here and I think that is great," says Martens.
More information:
http://www.freddy-leck-sein-waschsalon.de/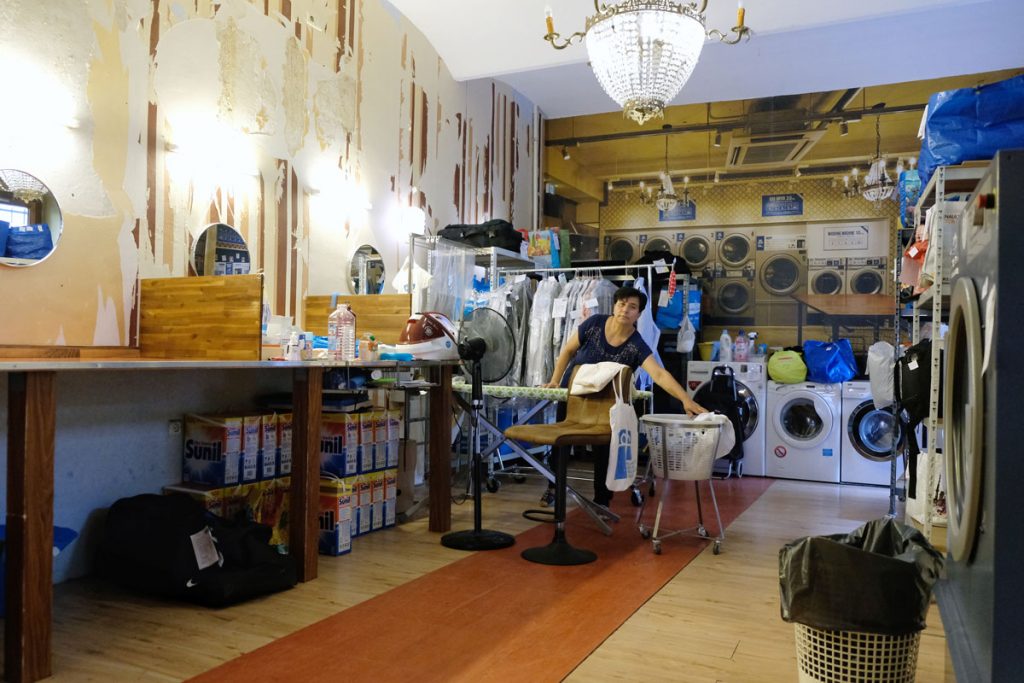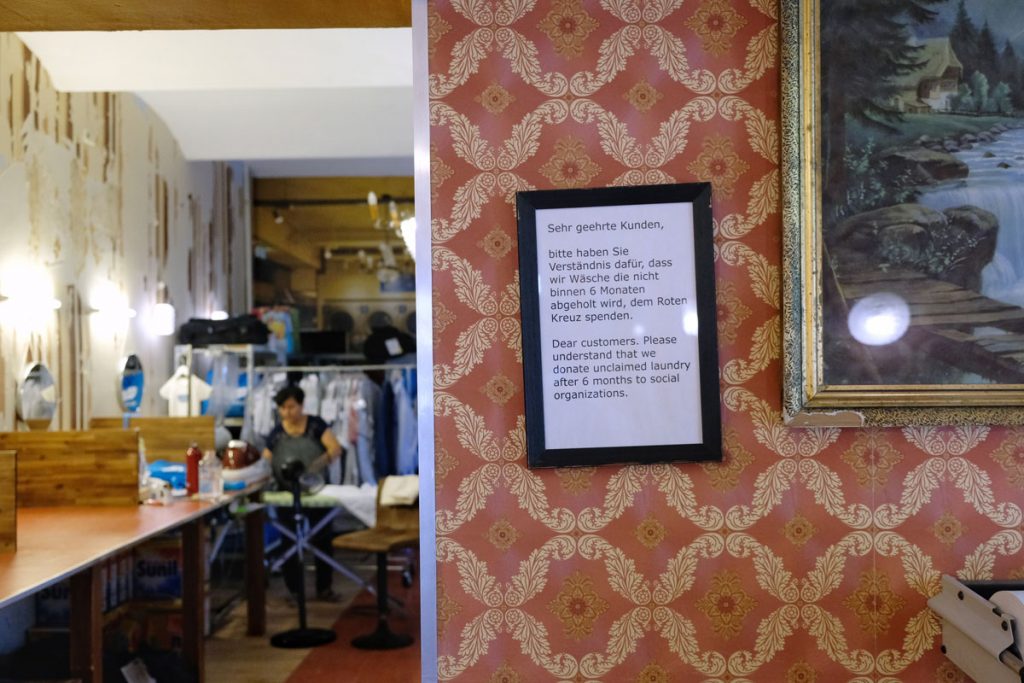 Freddy Leck sein Waschsalon
Gotzkowskystraße 11, 10555 Berlin
http://www.freddy-leck-sein-waschsalon.de