The Studio.
Our showroom in Charlottenburg.
Foresight
How about experiencing your new home before it gets there? If you could already discover the location and neighborhood and bring the first furnishing ideas from your head to the floor plan? In our "workshop" in Berlin exactly that is possible. 
Here you can get a comprehensive overview of the construction of Charlottenbogen and take a closer look at the individual floor plans. Which apartments are still available? When is the sun on my balcony? What is the feel of the furnishing materials?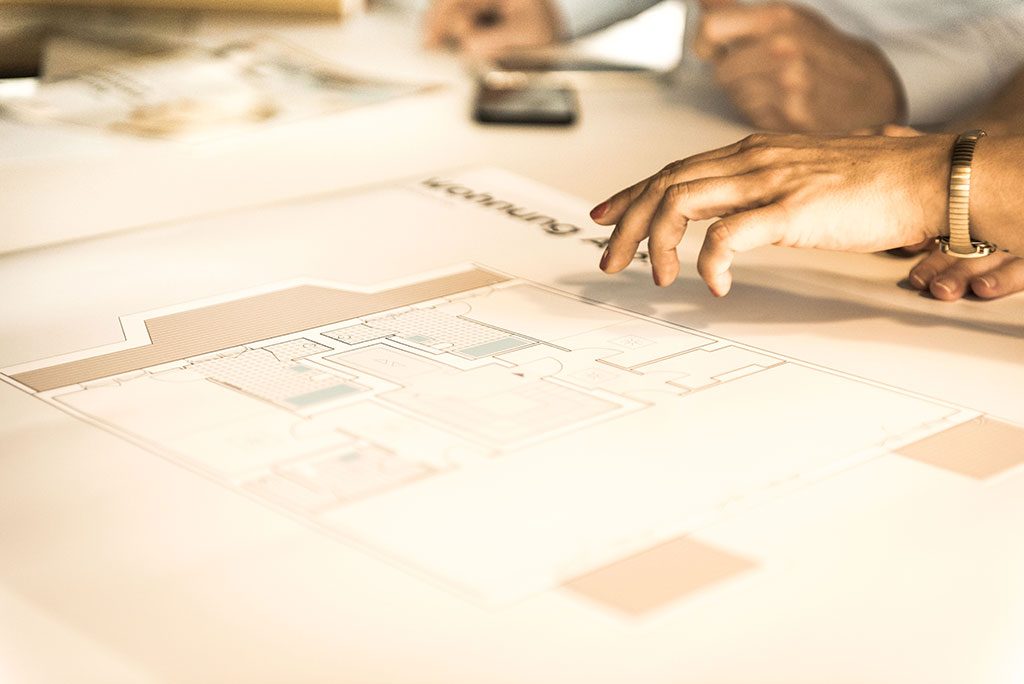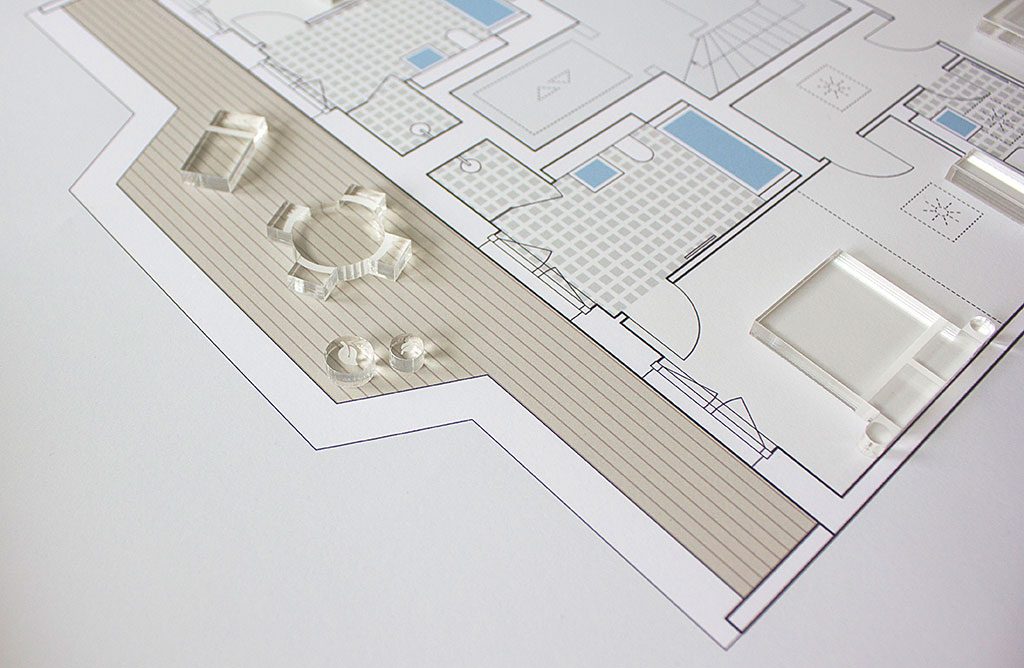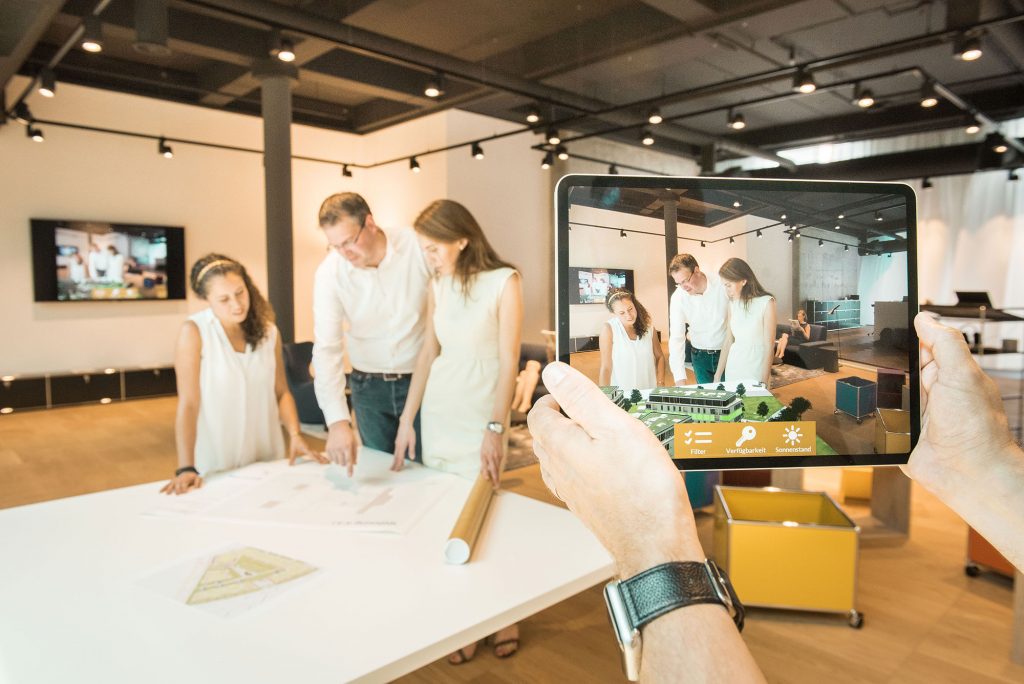 The Team
The right partners are half the battle – even for your condominium.
Our employees are much more than just contacts for you. They are real consultants. They are at your side from the very beginning, so that the journey to your new home is as pleasant as you want it to be.
Studio Charlottenbogen
Kantstrasse 17
10623 Berlin
3rd floor

Monday to Saturday
from 10 to 19 o'clock
Currently closed due to the measures against Covid-19.


Visit us at our studio
(at the moment only upon registration)
Sorry, the workshop is currently closed for spontaneous visitors. However, we are happy to arrange individual appointments and tours. Just send us a short message.

Why don't you come over to our house for a freshly brewed coffee? Have a look around our Charlottenbogen studio, get advice and be inspired by creative living ideas.
Even better: Arrange a fixed appointment with us beforehand.
So we can take extra time for you and your wishes.
Site plan
Our studio is located in the middle of Charlottenburg at Kantstraße 17. If you want to come by car, simply park in the underground car park at Uhlandstraße 9-10. We have a free parking ticket for you available. 
 
You can also reach us easily by public transport: Bus M49 or X34 stop practically in front of the door. S-Bahn S3, S5, S7, S9 or S75 go to Savignyplatz and it's only a few minutes' walk to Bahnhof Zoo. 
Your apartment.
Your bathroom.
New: Our bathroom atelier.
How will the floor tiles feel when you get out of your shower in the morning? And what color do you want them to be anyway? What will the fittings on the sink look like?
In our bath studio you can try out all this (except for the shower, unfortunately). We have set up a sample bathroom for you there on about 30 square meters of exhibition space. You can have a look at all types of tiles and available fittings and get a feeling for your future bathroom. Clean, right?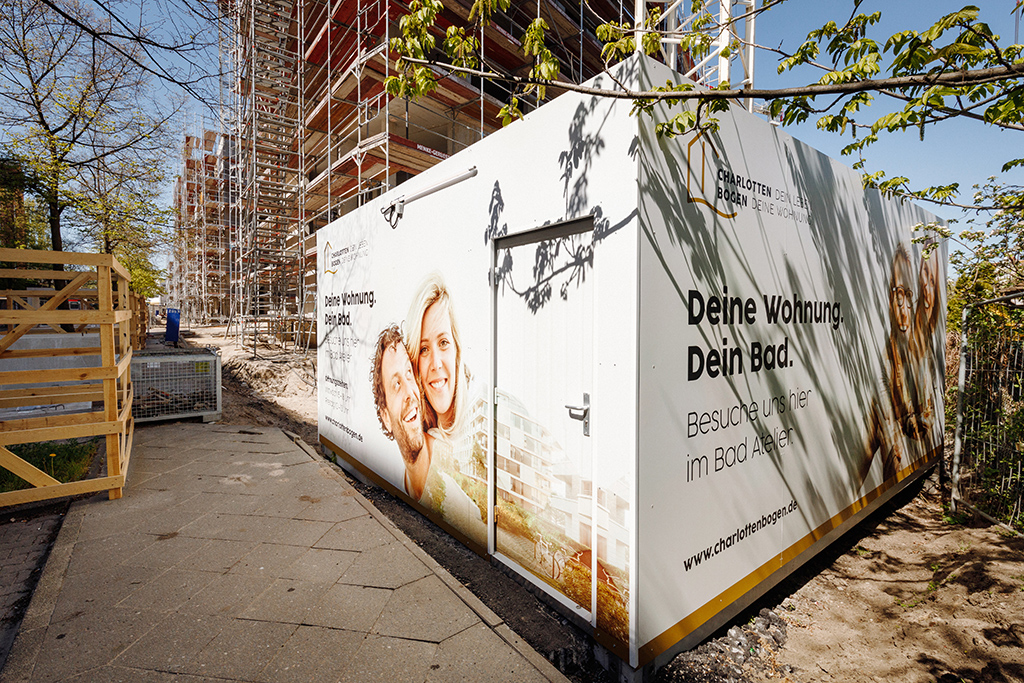 Bathroom
Atelier
Bathroom Atelier
am Charlottenbogen
End of Heisenbergstraße
10587 Berlin

Opening hours (currently closed)
Wednesday from 15 to 18 o'clock
Friday from 10 to 13 o'clock

Visit us at
the Bathroom Atelier
(at the moment only upon registration!)
We are sorry that the bathroom studio is currently closed for spontaneous visits. However, we will be happy to arrange an individual appointment and a visit with you. Just send us a short message.
You will find us directly at the construction site at the end of the Heisenbergstraße.

Feel free to drop by, a registration in advance is not necessary.
Site plan
You will find the Bad-Atelier directly at the construction site at the end of Heisenbergstraße.
Come over
Make an appointment in the studio
In order that we can plan enough time for you and your request, simply make an appointment with us. Please enter your desired date and your contact details. We will contact you to confirm the appointment.
See you soon in the studio!