A visit to Dr. Michael Bernhardt. A dentist, as he should be.
35 years. A whole working life. That's how long Dr. Michael Bernhardt has been here. He started out as a lone fighter, took out a loan, turned a 3-room apartment into a dental practice, built up an existence from nothing. Today it takes him two minutes to get from one end of his practice to the other via the long corridor. Stop, talk, laugh, give instructions. The practice now encompasses eight large rooms, four dentists with different specializations and 20 employees work here.
"This here is my baby," says Dr. Bernhardt. The practice has long since become an MVZ, in other words a medical care center. Even if it sounds somewhat impersonal: "Here, everyone who comes to us has his reference dentist." The practice is only 10 minutes' walk from the new Charlottenbogen district. Just give us a call and we will make an appointment. Urgent emergencies can be treated on the same day.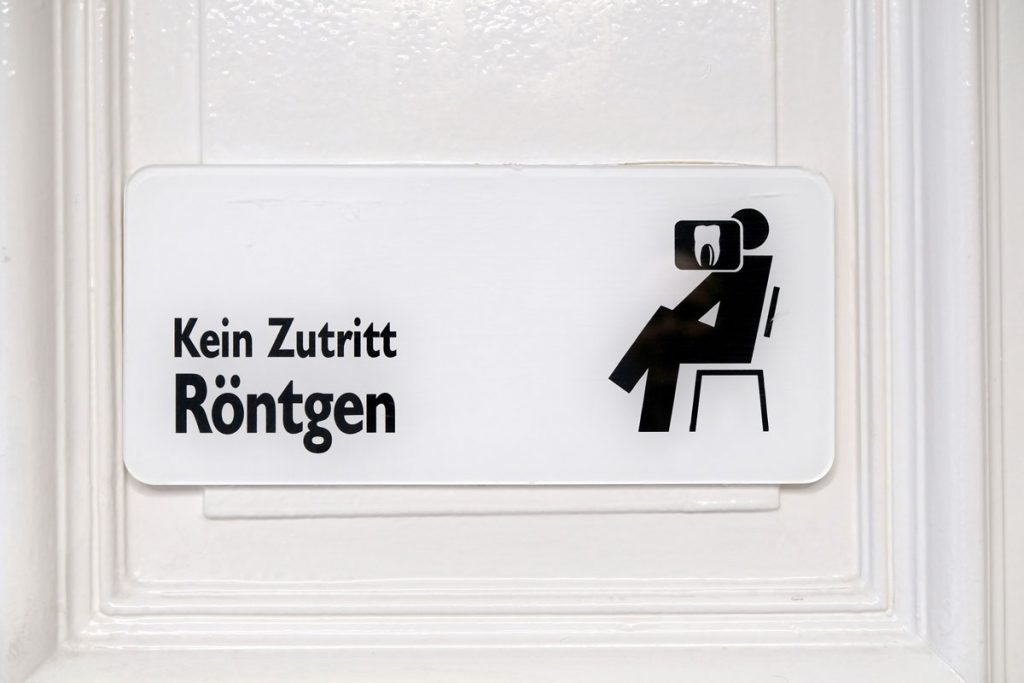 "I like the neighborhood, unexcited, honest and a good mix," says Dr. Bernhardt. A neighborhood that seems to suit him. Because he too has a calm and level-headed manner with which he helps nervous and anxious patients. When he explains dental necessities in his gentle voice, he does not do so from above, but in a way that is understandable. This is important: because people trust him. Lie down on the treatment chair. And what can follow there is often not fun, even with anesthesia for some people it is an extremely exhausting and grueling procedure.
"The mouth is an intimate area and we try to balance the nervousness and tension with as much professionalism and as much well-being as possible," says Dr. Bernhardt. In concrete terms, this means that he praises when patients can hold out for a long time. He speaks well when it is particularly strenuous. "For me, the patient is a partner with whom I would like to finish the treatment well."
If children are his patients, they are allowed to move the dentist's chair down and examine the various tools themselves. And after the treatment they can take a toy from the toy drawer. "They are looking forward to that. Some of them just ask when they can come back to me," he says. In the waiting room there is a large aquarium with many fish. There is a large play corner for them. Some of his patients' children, who have grown up over the years, now bring their own children to him. "I accompany generations", he says.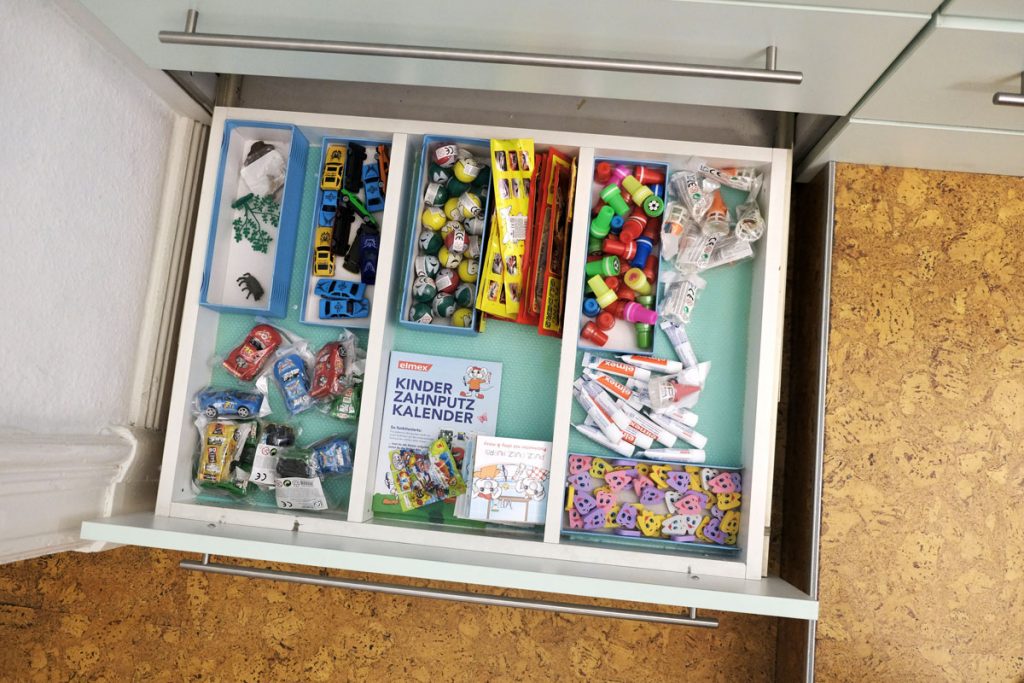 When he was younger himself, his mother had advised him to do something with medicine. His father in turn was in favor of studying architecture. He wanted to do both: help people and work as a craftsman. So, he became a dentist. "I like the study of the material, I like the search for new treatment methods and progress," he says. In 1989, for example, he was one of the first in Berlin to work with ceramic fillings: photographed three-dimensionally and then produced on site using 3D printing. "We also have a major focus on prophylaxis, so that treatment doesn't have to take place in the first place," he says. Caries is also no longer the big problem. Rather, Berlin has become a press and crunch city. And so, there is always something new that he can treat. He is 62 years old. "I will certainly still be here for eight years," he says and says goodbye.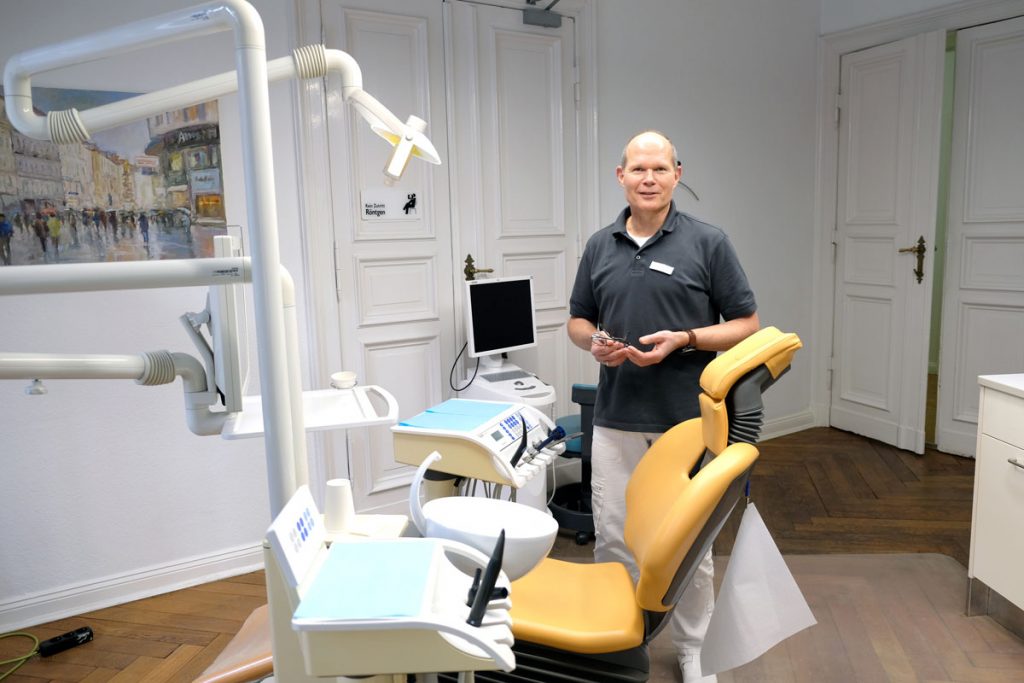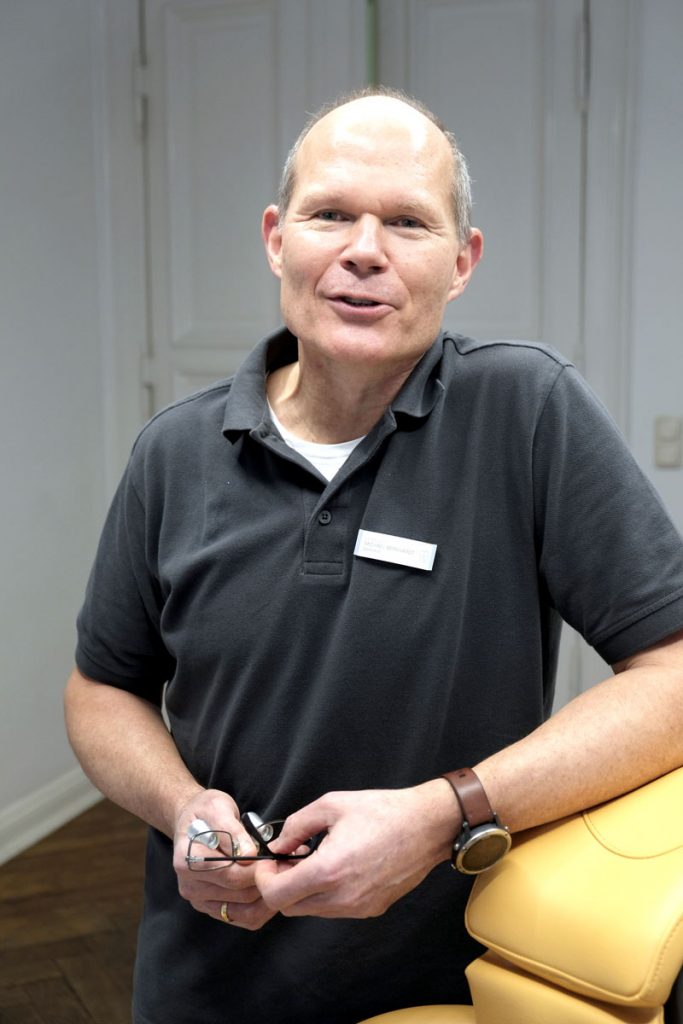 Contact:
Die Zahnarztpraxis 24
Jagowstraße 24, 10555 Berlin
Telefon: 030/39041-70
info@die-zahnarztpraxis24.de
https://www.die-zahnarztpraxis24.de