Dogs have to get out, people have to get out, but where can you do the most beautiful and relaxed laps around the new Quartier Charlottenbogen?
Whether small or large, with a lot of fur or little, fast or slow, lively dwarf pinscher, beautiful collie or the peaceful family dog Elo – they all meet here on the Spree. They romp around, sniff here and there, pulling their masters and mistresses behind them. These in turn greet each other, sometimes with a nod of the head, sometimes with a short chat. Yes, even early in the morning there is a lot going on here, right at the gates of the new Charlottenbogen quarter.
And indeed: You only have to open the door and you are already outside at the water. The river rushes, the sun is reflected on the water, trees provide shade, in between a meadow and a long gravel path. All in all, it is a nice place to go for a walk, to let your soul dangle, with or without a dog. Many people from the neighbourhood use this circular path, which runs in an arc along the allotment gardens, the university buildings, the research centres and the residential quarters.
"We like coming here," says an elderly lady with white hair, round glasses and golden earrings. By "we" she means herself and her dog Paula, a real poodle lady, "It's just right for the daily round. Mostly there are nice people here, the dogs are peaceful, but they have to be kept on a leash, and of course you have to get rid of their legacies," she says. The older lady's name is Mrs. Weber, she doesn't want to give away how old she is, in any case she has lived here in the neighborhood for many decades. "It's been up and down, the neighbourhood is on a good path right now," she says, "Only if you want to really let off steam with your dog, you have to drive out a little further," she says and runs on, Paula in front.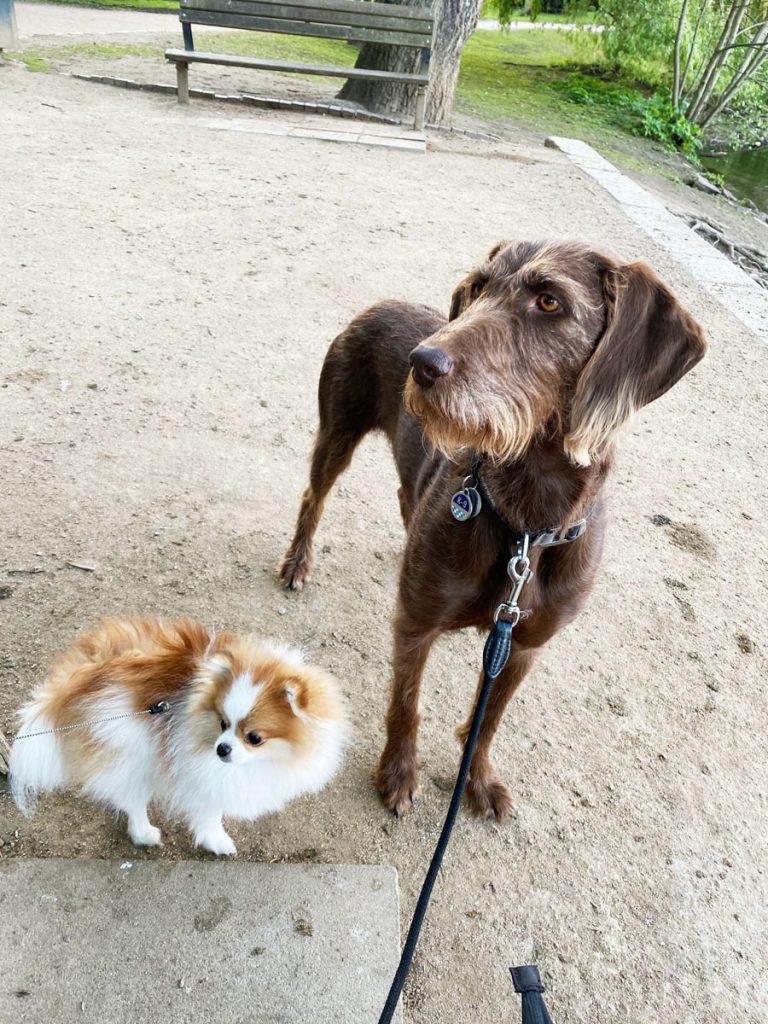 If you want to extend the walk along the river, switch over to the Landwehrkanal. On the side of the Einstein bank, a long pedestrian path leads directly along the Spree. Downstream you can even get to the Tiergarten without interruption: running, jogging or by bike. Upstream you can walk to Charlottenburg Palace. Both are important places of Berlin's history, they invite you to look and marvel, to stroll and relax. Meadows, trees and flowers can be found here anyway.
If you want to treat yourself and your four-legged friend to a day without a leash, you have to go further out. To the dog run area in the Grunewald forest around the Grunewald lake, for example. At 800 hectares, it is the largest contiguous dog exercise area in Berlin. Lots of forest, a beach with lake and meadows – the area stretches east of the Avus to Schlachtensee. Here you can have everything in one: A family outing with the dog, a walk in the forest with the dog, bathing recreation for yourself and your dog. Here the faithful companions can romp through the undergrowth of the forest and see what's rustling. They can storm off unhindered, because they do not have to be kept on a leash. All in all, the dog's mood is very relaxed, as there is enough space, you can meet or get out of each other's way.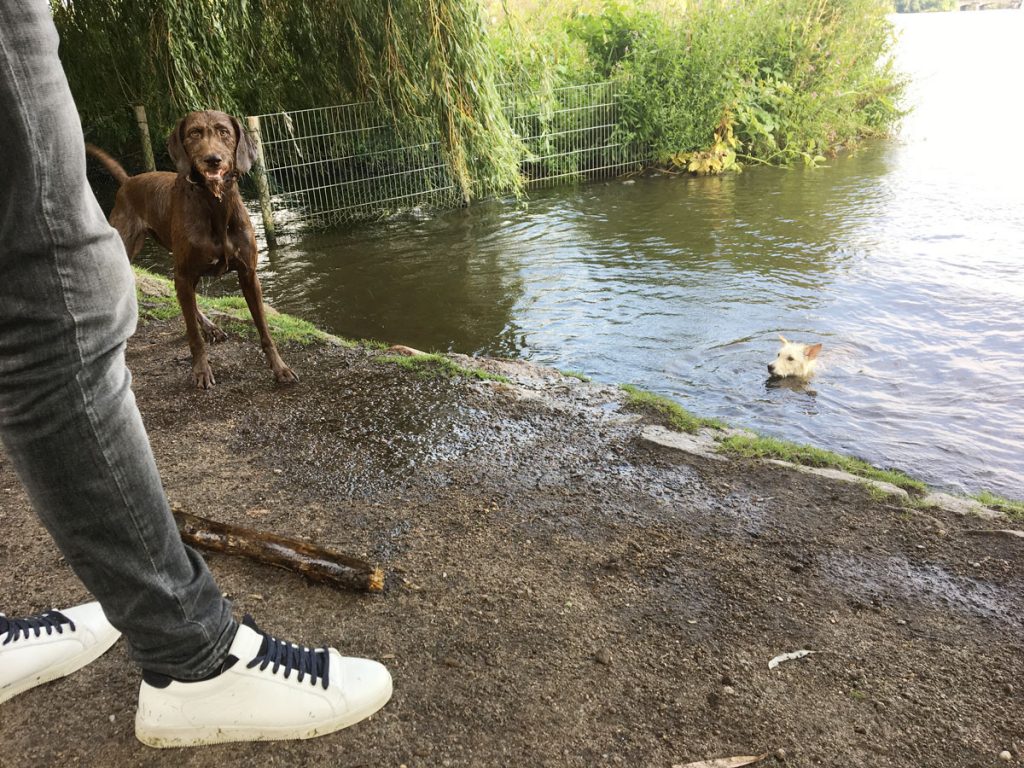 Or you can set off for Pichelswerder. Here there is a dog beach, hilly landscapes and a forest. All in all, Berlin has a lot to offer for its 150,000 dogs and their owners with its many smaller dog areas and some large exercise areas in the Berlin forests.
Dog run in the forest:
https://www.berlin.de/forsten/walderlebnis/hundeauslauf-im-wald/
Dog run in the city:
https://www.berlin.de/umwelt/themen/landschaft-stadtgruen-forsten/artikel.140528.php